Here at DE MOI, we aim to be charitable. We aim to be fierce. We want to be awesome. To achieve those, we start with being kind.
Count your blessings—always! You don't need to be rich to give. There are always people who have less than you. The first time I received a salary, I decided to give back because I know I'm already blessed with so many things including my amazing family and friends. Every year, on my birthday, I continue to give back. I enjoy celebrating another year of being alive giving gifts rather than receiving them. Teaching people how to fish.
Giving fish is great, but teaching people how to fish will allow recipients to eat for a lifetime. That's why I spare some time doing lectures and training as well.
My struggles in life—as a woman, a mother and as an entrepreneur helped me learn the best lessons of survival. So I impart my lessons to people who are willing to learn and become a better person.
I have so much respect for mothers. The struggle is real, and so are the highs. I should know, I am a mother of two wonderful boys. I try to raise my boys to be grateful, generous, kind, honorable, humble and respectful, especially to mothers. On the other hand, I also want mothers to be comfortable in their own skin. A lot of mothers stop being women when they have children. But I aim to help every mother reclaim womanhood.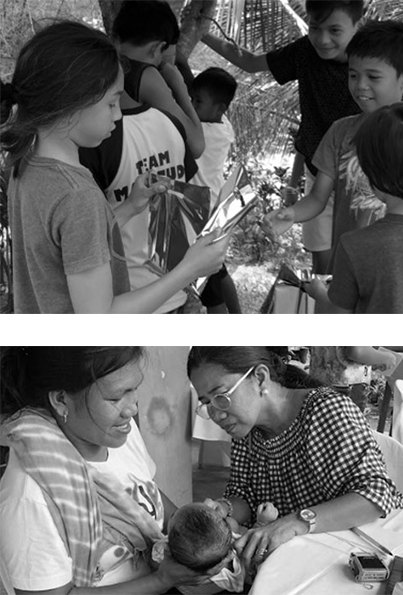 You don't need to spend a lot of money just to give back. Start by being nice and kind. A little kindness goes a long way. Or you can join us. If you want to make a difference to a single person or to the world, message us at info@demoi.ch